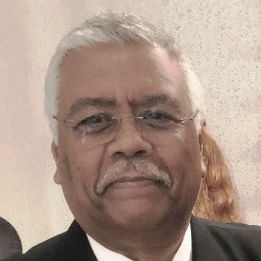 Leonard Thompson serves as Fire Chief for the City of Petaluma and the Rancho Cotate Fire District. He joined the City in 2015, after a 35-year career with the Los Angeles Fire Department. Chief Thompson brings both breadth and depth to this position, having commanded or been involved with emergencies involving single family dwellings, apartments/hotels, commercial structures, high rise, swift water incidents, petroleum fires, multi-casualty incidents, and urban search and rescue responses.  Additionally he has responded to brush and vegetation fires, where he was Strike Team Leader or Incident Commander.
"Since 1857, the Petaluma Fire Department has been faithfully committed to protecting our community.  Our Mission is to provide the City and its citizens with outstanding service from our three neighborhood fire stations.  As the Fire Chief, my vision for the Department is to establish the Petaluma Fire Department as a model for others departments to emulate in the areas of emergency operations, prevention and preparedness and work environment.
The Fire Department responds to everything dangerous and life threatening. In addition to that, we also lead the City's efforts to prepare for emergencies and disasters. Finally, we have a team dedicated to preventing as many of these situations as possible.
Petaluma is served by three fire stations and three ambulances that are spread throughout the city to make sure they can reach anyone in an emergency. We also have a group of inspectors that make sure our roads and buildings are safe and accessible during an emergency. We also oversee and inspect all hazardous materials that are stored in the community. Our goal is to minimize dangerous situations before they materialize.