Who?
You need this permit if your business discharges used water or other liquids into the wastewater (sewer) system. Food/beverage manufacturers typically need to install special equipment, apply for the permit, or both. Businesses that need this permit include:
Breweries, wineries, or large-scale kombucha makers
Meat processing and packing facilities
Dairy processor and/or value-added manufacturers (e.g., cheese, ice cream, etc.)
Manufacturers of nut-based products (e.g., vegan spread or beverage
Large-scale fruit/vegetable processors and/or packagers (e.g., sauces, jams, oils, pickled vegetables, etc.)
How?
You'll need to submit an application as well as estimates of the amount you'll be discharging plus the chemical make-up of the discharge. Contact Patrick Pulis in the Environmental Services Division to identify whether you'll need the permit and how to apply.
Timing and Cost
Fees depend on the amount and quality of the water being discharged.  The review process primarily involves the Environmental Services team; however, if special equipment needs to be installed, you will likely need additional permits from the Building Division and the Fire Prevention Division. Processing time can take several months depending on the project's complexity.
Why?
The City has a super-efficient wastewater treatment facility. However, the facility is not big enough to handle the sewage discharged in food/manufacturing processes. This sewage contains large amounts of sugars (such as found in dairy products), yeasts (such as found in winery/brewery operations), and bacteria (meat and vegetables) that do not break down well in the facility. The wastewater permit allows the City to monitor businesses that discharge this kind of sewage and require pre-treatment if necessary.
Questions?
If you are unsure whether you need this permit, contact Patrick Pulis in the Environmental Services Division, by email or tel (707-776-2694).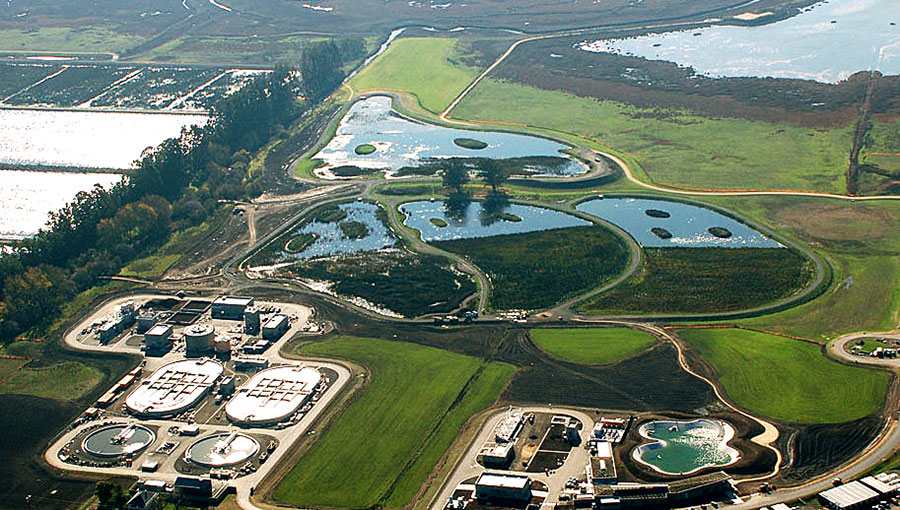 Wastewater permits help the City monitor the quality and amount of sewage going into our treatment facility, with the ultimate goal of keeping the facility working properly.

- Patrick Pulis, Environmental Services