History
The City of Petaluma's water system originated in the late 1800s, to meet the growing demand as development occurred in the downtown area. The City's original water source was the headwaters of Adobe Creek. In 1910, the City constructed Lawler Reservoir in the hills east of Petaluma to boost water supply. In 1937, stream diversion facilities and a water treatment plant were constructed at Lawler Reservoir to supplement surface water supply.
In 1960, the City of Petaluma entered into an agreement with the Sonoma County Water Agency for the annual delivery of 4,500 acre-feet of water. In December 1961, the Sonoma County Water Agency completed the Petaluma Aqueduct and the City of Petaluma began taking delivery of water, along with the North Marin Water District, from the Sonoma County Water Agency's Russian River Water System. The City decommissioned Lawler Reservoir in the early 1990s.
Today
Today, the City of Petaluma delivers high quality water to approximately 60,000 residents in Petaluma. The City of Petaluma draws most of its water from the Russian River Water System under a contract with the Sonoma County Water Agency. The remaining supply is provided by local groundwater.
Sources of Supply: Sonoma County Water Agency (98%), local supply (2%)
Miles of Pipe: 278
Fire Hydrants: 2,405
System Valves: 6,965
Pumping Stations: Seven
Water Storage Reservoirs: 10
Storage Capacity: 13 million gallons
Average Daily Production: 8.79 million gallons per day (2007)
Number of Water Main and Service Breaks Repaired Annually: 190
Drinking Water Savings Through Conservation Efforts: 83 million gallons per year (equal to amount of water used by 760 homes on an annual basis)
Water Quality Report
Download the latest water quality report.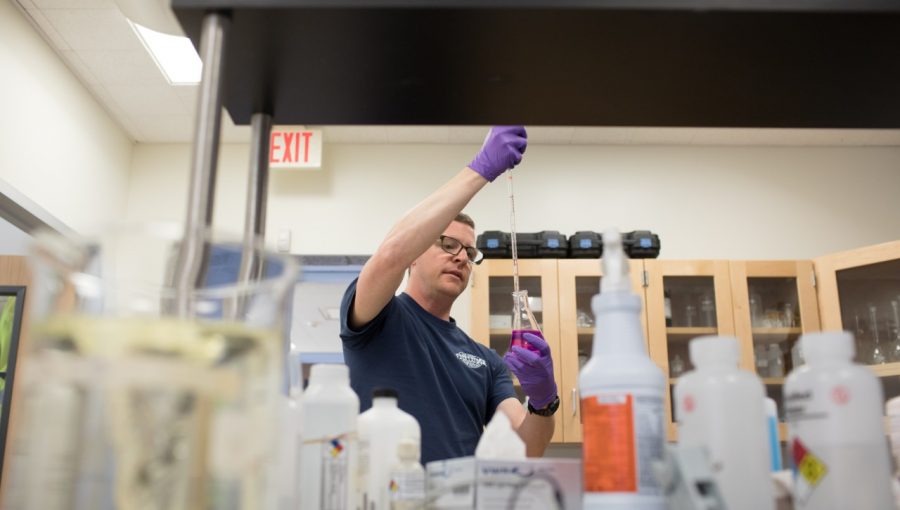 We work hard to make sure our customers have clean, good-tasting water on demand.
- Kent Carothers, Deputy Director, Operations